Top tips for a great organic and local summer
Summer is coming and you are looking for places to buy and eat local, organic food in Loire-Atlantique ? Come to Hameaux Bio Biocoop ! Enjoy your food experience in our different organic stores located on the West coast. At Hameaux Bio Biocoop, we are strongly committed to develop an organic agriculture, both « Healthier for me, Healthier for the Earth ».We have different sections: grocer's shop, butcher's counter (our meat is entirely local) cheese maker, bakery, beauty expert… we love quality products!If you want to find locally sourced Organic, Seasonal and Fair Trade products, you will definitely find it at our stores. Here are our top tips for a great local organic food summer.
Shop local
For some people, « local » is considered anything harvested within the same county or available regionally. For others it means anything produced within a 150 km radius.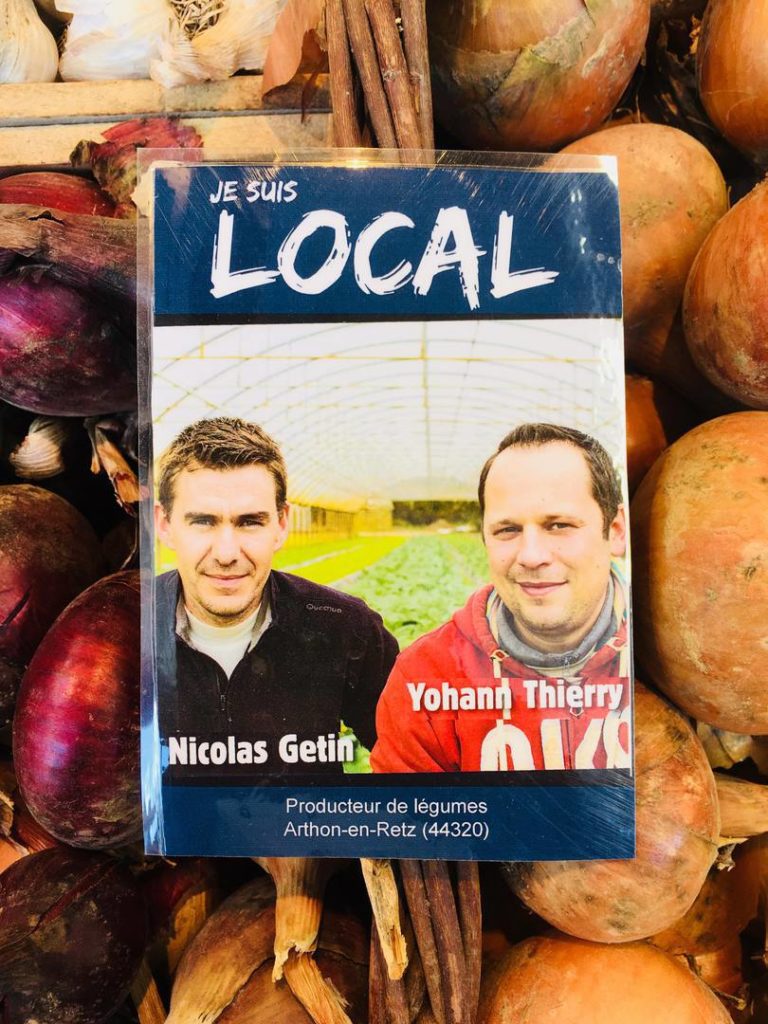 At Hameaux Bio Biocoop, we consider local as products produced within a radius of less than 150 km from our stores.
The « Human» element is an important value in Hameaux Bio Biocoop : we don't negotiate our prices and the development of social cohesion is essential to us.
In fact, we are proud to support more than 140 local suppliers and continue to build relationships with local producers, farmers, growers and makers. Good examples of this includes the description of our different local producers: vegetable and fruit producers, beekeepers, brewers…
Why should we eat local and organic ?
Eating local is worth it for different reasons:
The quality of food is higher: most of the local produce you will find at Hameaux Bio's stores has been picked within 24 hours by our producers ensuring the highest qualities of freshness, nutrition… It not only tastes better, it's also healthier!
The quality of the environment: choosing to buy your food locally minimises the environmental impact of your food (eliminates the need for fuel-intensive transportation).
The quality of relationships: buying local is a good way to meet and exchange with our local producers about the quality of products, the production process or their relation to organic farming.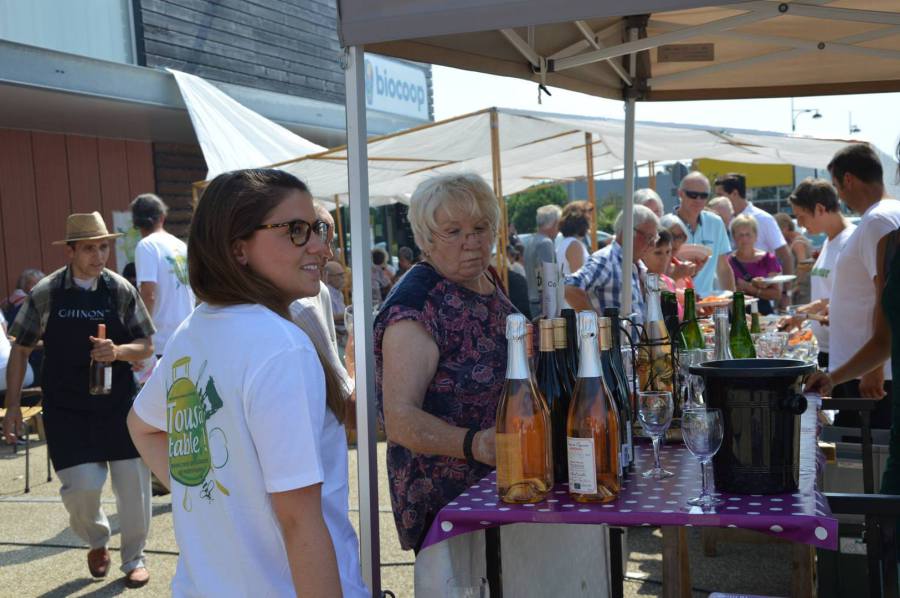 Throughout the year, plenty of free local events from our partnerships, local producers… take place in our stores: If you are looking for a friendly and educational event, join us :
At the end of May, The « Organic Spring Event »: zero waste meetings, local food tastings, local meat, biodynamic, vegan or vegetarian wine, veggie or gluten free food, cooking courses, gardening workshops… opening up the public to the organic production method, strongly rooted in the reality of sustainable development and helping us to discover organic farming, its farmers, its products and its benefits for the local territory.
In August: « The Local Producers Lunch Event » takes place at Hameaux Bio Pornic. So wait no longer ! The concept is simple: every supplier brings and cooks their own produce together and then you can get your fill of delicious organic food (local organic meat, wine, vegetables…). It creates a sense of local community around our dinner tables!
Eat less but better meat
If you're concerned about your environmental impact, then eating less, but better quality meat has to be top on your summer barbecue or picnic to-do list.
Not only will you be reducing your environmental impact, but also making a healthier choice. At Hameaux Bio's stores, the meat is certified organic, high-welfare, locally-reared and free-range.
We have high standards about the living conditions and feeding of animals. Breeding methods are based on a very strict specification, respectful of the human being and the animals, in a united approach from the producers to the consumers.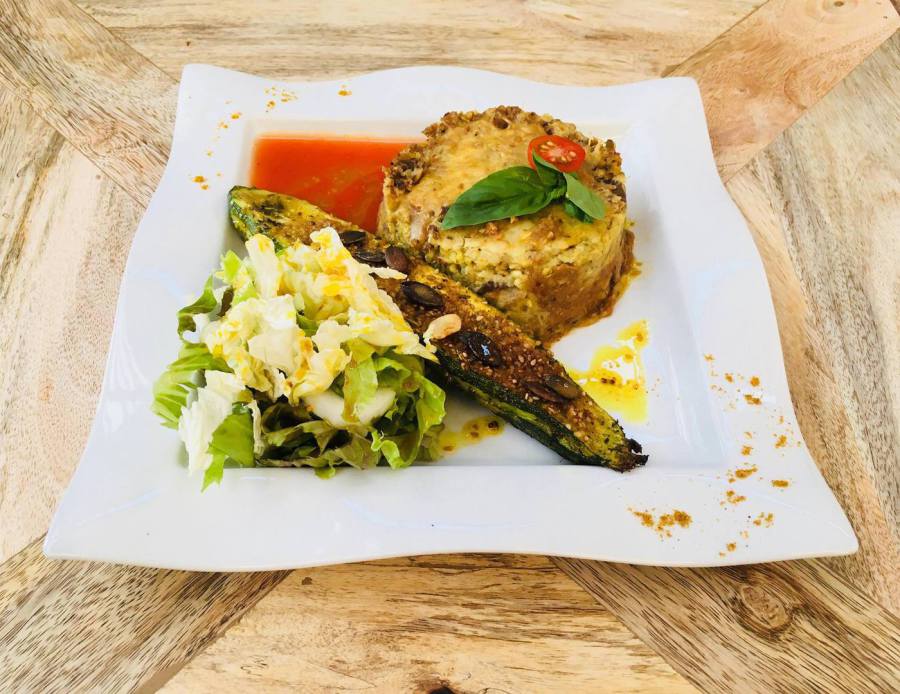 You are looking for a « Fast Good Bio » restaurant for lunch ?
Pop in to our « Rest'O Bio » to find healthy, gourmet and flexitarian organic meals. Have a super fresh salad with sprouted nuts, seeds and legumes with plenty of green leafy vegetables and fruit ! Or have local delicious meat and a glass of rose wine ! Give it a try!
Three-course meals which change daily are served: a choice of two starters, two main courses: (one vegetarian or one meat meal ) and two desserts for less than 15€. It's great value !
You can choose take-away also. If you are full, don't panic, you can also get a doggy bag and bring the food back home. All the organic products are from the Hameaux Bio's stores so are guaranteed organic! We are committed to reducing waste and our environmental impact as well, all our take- away packaging is bio-degradable and plant based.
The Nantes Restaurant has been rewarded « Table de Nantes » which is a recognition for any restaurant that represents Nantes's food and cultural gastronomie.
Let's have a look at next week's menus